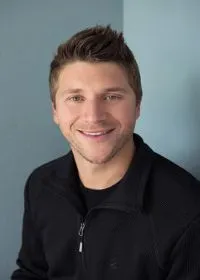 Zachary Currie, B.S., D.D.S.
Dr. Currie was first introduced to our office in September of 2015. Having grown up in a Military family, he has lived throughout the Continental United States with family still residing in California and Pennsylvania. Dr. Currie graduated from the Univeristy of New Mexico with a Bachelors in Science and recieved his Doctorate of Dental Surgery at Creighton University in 2009. After dental school Dr. Currie elected to participate in a one year Advanced Education of general dentistry Residency at UCLA that heavily emphasized difficult extractions, root canal therapy, dentures/prosthetics and implants. After his residency he returned back to NM where he practiced in Albuquerque from 2010-2015. At that time he met his wife, a registered nurse at UNM, and they love living here in Edgewood with their son.
Not realizing he would come to love the profession he feared as a kid, Dr. Currie uses his childhood experiences to empathize and create the comfortable atmosphere he desired as a kid. Dr Currie has great respect for his profession and spends countless hours studying and applying the advances of dentistry, striving for perfection in all he does. Outside of being a dentist, Dr. Currie loves being active and outdoors, participating in hockey, soccer, winter sports and being active in the church. Family is first and foremost his priorty, and every person he cares for becomes family to him.